For those of you who know me, it does not require any boldness on my part to write the following:
 "You stir us to take pleasure in praising you, because you have made us for yourself, and our heart is restless until it rests in you."  Augustine
Why have I begun this post with such a bold proclamation as stated by Augustine? I believe that ultimately a conversation with life is a conversation with God! God is life. Where we enter into life represents itself as a conversation. There are many entry points.  Usually, we are entering at a point of pragmatics, survival needs, getting the job done, or simply self-service and maintenance. Other times, the conversation may be tasks and accomplishments, or goals and objectives. Eventually, our conversation with life presses into purpose, values, reasons for being,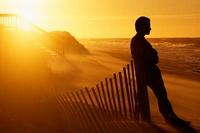 and understanding our own personal identity and the identitiy of the author of life. This is a much deeper conversation that requires who we are to be receptive to all the authoring that has developed up to that point in our life. That is why I call it the ultimate conversation of life.
When I was in my teens, I had such a conversation. I met my author, his name is Jesus. We have a relationship that as a mentee, I am continuously learning. I invite you to continue reading my blog. I welcome your comments and questions that you may have as you listen to the various blogs that speak to leading you life in an age of opportunity and challenge.
Finally, another quote from Augustine: 
 "But the abyss of the human conscience lies naked to your eyes, O Lord, so would anything be secret even if I were unwilling to confess to you? I would be hiding you from myself, but not myself from you."
We have this incredible ability to think that we are hidden from God. Conversely, we are really hiding ourselves from Him. Conversations with life is an invitation to knowing and being known by another and by Him.
Photos courtesy of www.crossroadsinitiative.com & www.wordpress.com