Integrity is vital to personal and professional relationships.
Helping you develop integrity is our mission.
Services:
Contact Us Today
Life Leadership LTD
315 Main St.
Pella, IA 50219
W
isdom could be defined as the skillful and practical application of the truth. Wisdom is the quality that enables a recognizably outstanding life—as individuals, groups, and organizations. At Life Leadership, we have extensive experience in catalyzing individuals and groups to grow in relational wisdom to enable them to move forward on the journey toward potential and purpose.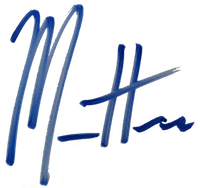 Matthew J Burch, MA, LMFT
"For whomever finds wisdom finds life and receives favor from the Lord."
Proverbs 8:35
From the Blog
Posted by Matthew Burch on Dec 21, 2012

Three years ago, I began writing occasional posts reflecting...

Posted by Matthew Burch on Sep 07, 2010

As I observe life, its complexity of shaping forces at work, I am impacted by the way e...

Posted by Matthew Burch on Sep 02, 2010

Like everyone else, I got up this morning, got ready for the day, and landed with my fi...

Posted by Matthew Burch on Aug 18, 2010

Recently, I had an opportunity to take  week-long sabbatical. In case you do not know,...
Go to the Blog →