About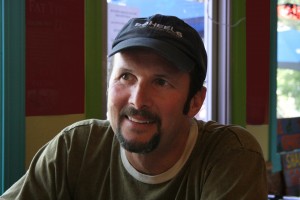 Matthew Burch, MA, LMFT
A resident of Pella, Iowa, since 1993, Matthew was born in Arizona and raised in Southern California. He attended Azusa Pacific University for his undergraduate work and received a Bachelor of Arts in Religion with an emphasis in Biblical Studies and a minor in Psychology.
Completing his graduate work at Fuller Theological Seminary in Pasadena, California, Matthew received a Master of Arts in Theology and a Master of Arts in Marital and Family Therapy. He is a licensed Marital and Family Therapist.
The owner and President of Life Leadership, Ltd., Matthew operates a private practice that offers individual, conjoint, and family therapy, coaching, and Human Systems Consulting services. Matthew served as president of the Iowa Association for Marital and Family Therapy, a regional branch of the national organization American Association for Marriage and Family Therapy. He is also an experienced Registered Corporate Coach (RCC), certified through the World Association of Business Coaches (WABC).
Matthew is most passionate about building up the body of Christ by growing and developing its members and leaders. He enjoys sailing, traveling, reading, and writing in his spare time.

Licensed Marital and Family Therapist
Marital and Family Therapist at Life Leadership, LTD.
Leadership Development Trainer & Consultant
Trainer/Consultant at VANTAGE POINT 3
Leadership Development Trainer/Consultant at LIFE LEADERSHIP, LTD
Education
Fuller Theological Seminary
Master of Arts; Master of Arts, Theology; Marriage and Family Therapy
DePaul University
Certificate, Organizational Development
Certificate, Organizational Development through Linkage, Inc. at De Paul University
Activities and Societies
Member (AAMFT) American Association for Marriage and Family Therapy
American Association for Christian Counselors (AACC)
World Association of Business Coaches (WABC)

Contact Us Today
Life Leadership LTD
315 Main St.
Pella, IA 50219